You can donate online through PayPal using a debit or credit card. To specify a specific Center to receive your donation, enter that information in the PayPal "DESIGNATE DONATIONS HERE" block. To donate to the General Fund benefitting all member Centers enter "General Fund".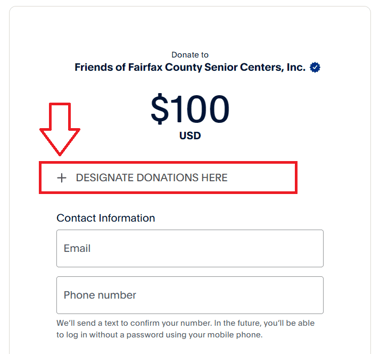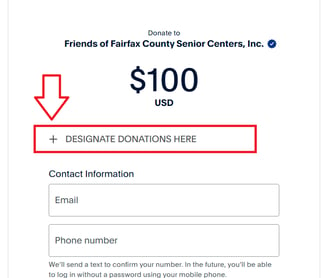 Credit cards processed by PayPal
If you have questions, please feel free to contact us using the "Contact Us" link above.
Contributions by CHECK OR CASH are also accepted by FOFCSC through your local Senior Center. The Center's Advisory Council will deposit the funds into the FOFCSC bank account. FOFCSC will send the donor a receipt for their tax deductible donation. Checks should be made out to 'Friends of Fairfax County Senior Centers; or 'FOFCSC'.
A donation through FOFCSC in memory of a loved one who enjoyed participating in senior center activities can be a fitting and lasting memorial.
A donation through FOFCSC may also be made in honor of a senior center participant's anniversary, birthday, etc. If using PayPal, use the "DESIGNATE DONATIONS HERE" block to specify the person(s) recognized and if the donation goes to a specific Center or to the General Fund.
In Memory Of.... or In Honor Of